History of Hilliard Arts Council
Ken Brenneman, the Choir Director at the original Hilliard High School, was a man with great passion for the arts. He saw firsthand the many intrinsic benefits that arts provided to his students, their parents and the community in the schools.  While some number of students would go on to pursue further artistic education and enrichment in college and professional life, he recognized that for many others the opportunity to enrich themselves with direct participation in the arts could quickly become limited.  
With this in mind, he launched the Hilliard Society of the Arts with a vision to provide performing arts opportunities in the Hilliard community in which he called home. The Society sponsored several annual theatrical productions and organized a chorus to perform Handel's Messiah each holiday season in various community churches. This organization existed for six years but sadly dissolved in 1981 due to lack of funding.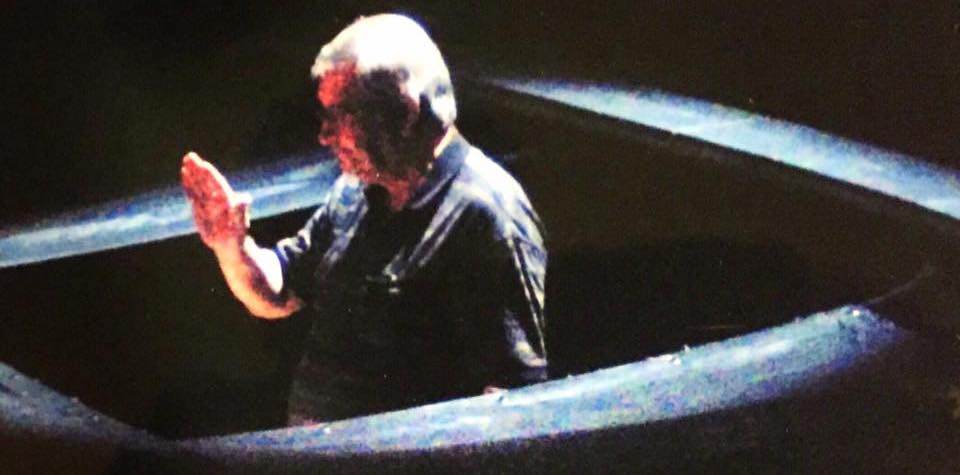 Undeterred, Ken began utilizing his extensive network in the Hilliard community, pitching the concept of an arts council to community leaders.  By sharing the value of what an organization dedicated to arts advocacy could mean to Hilliard, his efforts paid off in 1982 with a newly forged  agreement with the City of Hilliard. Fortified with generous financial support from the city, and a partnership with the Recreation and Parks department, the Hilliard Arts Council was born. 

Fueled by an expansive vision and mission, we became an official tax-exempt, charitable organization registering as a 501(c)(3) in 2002.  A board of trustees was formed to govern the growth and management of the fledgling organization, by-laws were established and an expansive vision and mission to enhance the cultural and economic vitality of the Hilliard community by inspiring, enlivening and educating our community through the arts was formed. As the organization began to grow, in 2005, Ken transformed his status from ardent volunteer to a compensated professional when he was hired as our first Executive Director.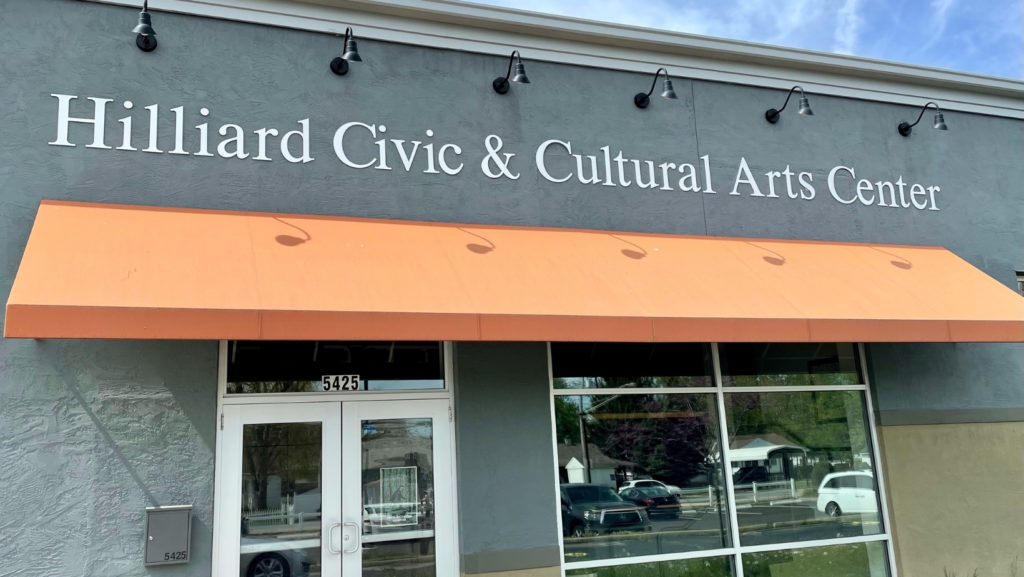 Over the last 15 years, the Hilliard Arts Council has worked steadily to breathe life into our lofty mission with continued growth of programming and activities. Theatrical productions became more numerous, as did community chorus concerts and visual art activities such as Pop Up Art.
Through the active development of financial support, not only from the city of Hilliard but also from generous community sponsors and patrons, the Arts Council began its own philanthropic activities, helping underwrite a local community orchestra and the Hilliard Community Band as well as establish an annual visual arts scholarship program with the local high schools in the community. 
As our programming and activities continued to expand, the need for a permanent home base became ever more critical.  In 2010, the Hilliard Arts Council joined forces with the Hilliard Chamber of Commerce, the Hilliard Historical Society, the Franklin County Agricultural Society, Norwich Township, Destination Hilliard and other community leaders to form the Hilliard Community Foundation, to begin the arduous development work that could lead to fulfilling the space needs of several community organizations.  This initial work of the Foundation combined with the additional generous support from the City of Hilliard allowed for the eventual acquisition and extensive remodeling of a property on Center Street in Old Hilliard.  Finally, in 2016, the Hilliard Civic and Cultural Arts Center was born.  This facility has enabled a wide range of arts-focused activities for the community such as theatrical productions, summer arts camps, and concerts. We are thrilled to be part of the Old Hilliard neighborhood and a contributor to the burgeoning entertainment scene developing there.
As we now find ourselves emerging from the Pandemic of 2020, we are excited to continue growing and expanding our programming and and enlarging our community presence as we continue to find ways to continue to enhance the cultural and economic vitality of our city by inspiring, enlivening and educating our citizens through the arts.  We hope that you will find a way to come along with us in our ongoing journey of advocating for the arts in Hilliard, as a participant, and audience member, a donor/sponsor or even just an interested fan. 
We would not be here without the vision, passion and creative energy of one man: Ken Brenneman. A long-time member of the community as an educator, leader and arts impresario, his legacy lives on in everything we do.  We sadly lost Ken in 2014, and while we miss him every day, his leadership torch has been passed to the capable hands of his wife and longtime arts partner Robin Brenneman who currently serves as our Executive and Artistic Director. We know that Ken would be so proud of all we have accomplished and will continue to accomplish in the years ahead.

Here's to your memory, Ken, we will always strive to keep your vision and spirit alive.