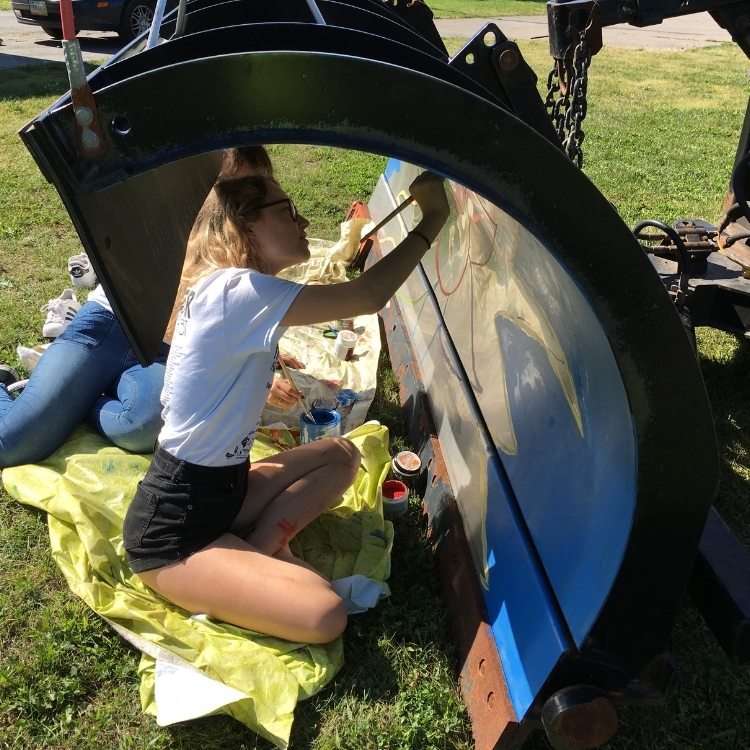 Our commitment to arts education is extended through an annual visual arts scholarship program for graduating seniors from area high schools planning to continue their education in the visual arts. For over 20 years, Hilliard Arts Council has been providing scholarships to deserving young artists.  Currently, a $1000 scholarship is available each year for each of the Hilliard High Schools. Applications can be submitted online beginning in January each year with a deadline of March 31. The scholarships are then  presented at each school's annual award night.
How to Apply for an Hilliard Arts Council Scholarship
The 2023 Scholarship application period has closed.    We will begin accepting applications for the Class of 2024 in February, 2024..
Eligibility is limited to a Hilliard high school senior that iis enrolling or has enrolled in a college or university with an intention to major in a visual arts program or curriculum.  Areas of study may include visual arts (including painting, sculpture, or illustration), graphic design, photography, film making, animation, art education, art therapy, art history, and fashion design.  Other areas may possibly be considered eligible for the scholarship with discussion with Hilliard Arts Council.
Please be sure to include a recommendation from a visual arts faculty member from your high school's faculty as well as a resume detailing your activities, awards and recognitions with your application.
Congratulations to our previous scholarship winners!
We wish you all the best of luck and are sure you are making a great impact in your art community!