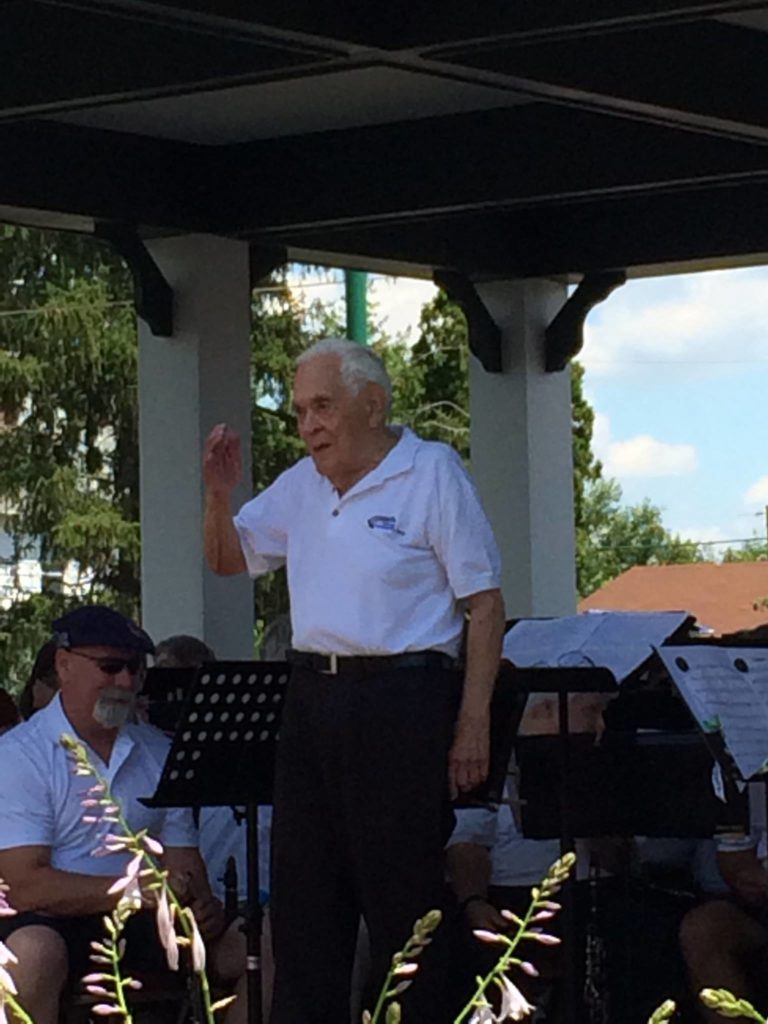 John Crumley formed the Hilliard Community Band after retiring as a music educator at Hilliard High School in the mid-1990s. Today, his grandson, Nathan Graham, continues to conduct the band.
The Hilliard Community Band is a concert band made up of over 50 volunteer musicians in the Hilliard Area, going strong now for over 20 years. Initially founded by John Crumley, legendary band director for over 30 years in the Hilliard City Schools, the band continues to live his legacy through the leadership of his proteges and relatives.
The band rehearses weekly in the summer season at Hilliard Heritage Middle School on Thursday evenings at 7:00pm and performs at various venues and events over the course of the summer. If you are interested in joining just stop by at a rehearsal with your instrument!
Hilliard Arts Council is proud to provide financial support to the Hilliard Community Band to ensure that this important tradition lives on in our community.
For more information on the band, drop a line to the Hilliard Community Band Facebook page or call Beverly Crumley directly at 614-876-4781.