The Hilliard Civic & Cultural Arts Center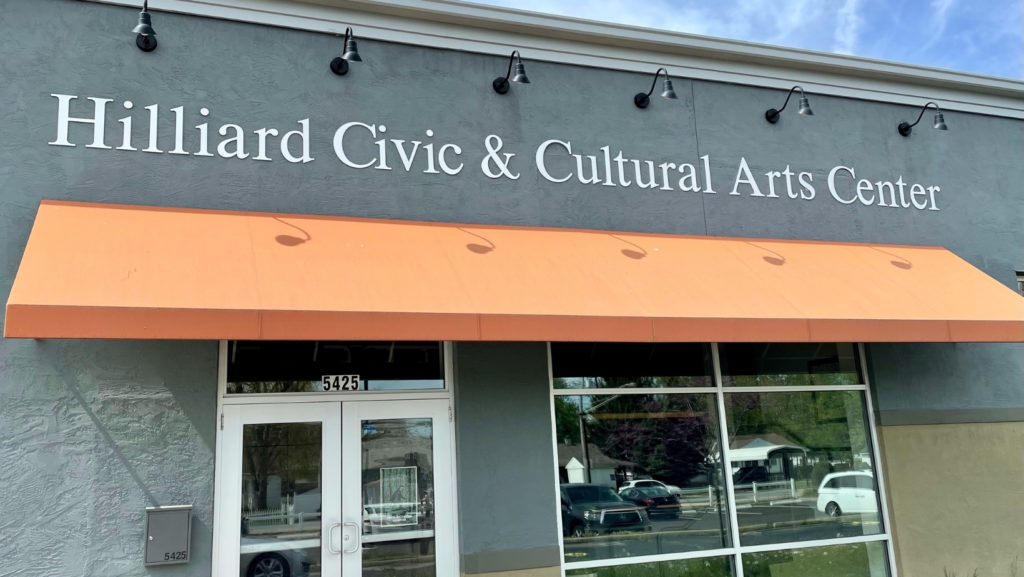 Since its opening in 2016, the Hilliard Civic & Cultural Arts Center has served as our home base.  Nestled in Old Hilliard, the HCCAC features a 160 seat black box theatre, an art gallery, meeting and studio space and a scene shop. The building also serves as a canvas for the city's burgeoning public art program with one mural installed and another in the final planning stages. 
Serving as a home for our theatrical season, gallery space for a rotating schedule of local artists and a home for our popular Summer Concert Series, the facility has allowed for a significant expansion of our mission to enhance the cultural and economic vitality of the Hilliard community by inspiring, enlivening and educating our community through the arts.  
The facility is also available for rent and can accommodate a variety of community needs. Click here to learn more.
COVID Safety Protocols
The safety of our volunteers, our staff and of course our audience are highly important to us.  We are following guidance from the CDC, local health authorities as well as advice from performing arts organizations in the area to be able to continue to produce art in the community while providing a COVID-safe experience for all.  See our current COVID safety statement  for more information. We will continue to monitor the COVID situation, making further adjustments to these policies as needed.