By Jessica Grové
From the first time I stepped onto a stage, I knew that the theatre was my home. A place full of beautiful music and storytelling, and the most fun and accepting humans that one could find anywhere. I definitely belonged!
Growing up in Hilliard, I had many wonderful opportunities to perform.
The suburb was just a skip over to Columbus Junior Theatre (now Columbus Children's Theatre), The Davis Discovery Center, Otterbein College, Opera Columbus, Actors' Summer Theatre and of course The Hilliard Arts Council. I performed in all these places prior to achieving my life-long dream of making it on Broadway (at the ripe old age of fifteen!).
I was fortunate to grow up in a home where the arts were front and center – both my parents had performed in their youth and continued to support the arts, and occasionally performed for fun while my brother and I were growing up. We even performed as a family in several musicals throughout the years! My dad and brother, Thomas, performed leading roles in A Funny Thing Happened on the Way to the Forum with Hilliard Arts Council, and I was in two Hilliard High School shows as a child (The Sound of Music and The King and I). My creative roots run deep and were fostered by the incredible opportunities that I had performing in Hilliard and its surrounding areas.
When I was fourteen, Mrs. Brenneman coached me on scenes from the Wizard of Oz, helping me prepare for my upcoming auditio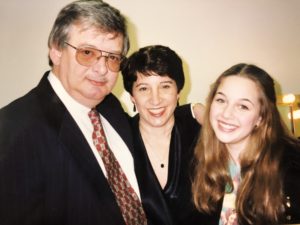 n in New York City and, wouldn't you know…we booked it! I owe so much to my incredible teachers and mentors, and to the principals and instructors who, throughout my school years, allowed me to miss classes so that I could attend auditions and worked with me so that I could continue learning when I was on the road.
It was while I was living in New York City and performing on Broadway that my dad came to me with the idea to give back to this wonderful community that had helped me achieve my dream.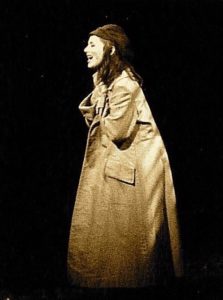 We talked about how some of the kids who were supposed to be going to the theatre festival in Scotland weren't going to be able to go due to financial constraints. I remember saying to my dad, "No student should miss out on a life-changing opportunity due to a lack of money. We need to do something." And with my family's support, The Jessica Grové Fund for the Performing Arts at The Hilliard Education Foundation was formed.
Throughout the years, my parents have generously made donations to the fund and occasionally we will have a fundraising performance to help it grow. But life gets busy and careers and families grow…and pandemics stop the world… and so it has been over a decade since I have returned to Hilliard to perform and raise money for my fund at HEF. I am thrilled to have this opportunity now to return for Judy Garland's 100th birthday and to share "Jess & Judy," the show I put together last summer at The Encore Theatre in Dexter, Michigan.
This very special concert is a tribute to my childhood idol, Judy Garland, one of the greatest performers of all time. The evening is filled with my all-time favorite songs, once performed by Judy, all the while weaving in the story of my own career, and the surprising parallel experiences I shared with Judy. While her career certainly overshadowed anything I could ever hope to achieve, her bright light lit the path that brought me to where I am today.
It has been eye-opening to work with the Hilliard Arts Council and Hilliard Education Foundation to bring this show home. I have seen, first hand, not only the hard work that each of these organizations do, but the passion they have for the important role that the arts play in our lives, and especially in the lives of young people. I believe that the arts teach us compassion and empathy and are fundamental to the education and healthy development of children and teens. These organizations are very much aligned with that belief and our partnership has been magical.
Please consider coming out to the benefit performance of Jess & Judy on June 11th at Hilliard Darby High School. And if you aren't able to make the performance, a donation to these organizations is greatly needed and always appreciated. I know that I wouldn't be where and who I am today without them — something to which I am sure many of you can also relate!
There really is no place like home
Jessica Grové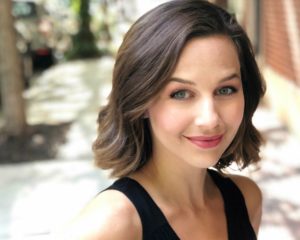 Jessica most recently appeared on Broadway in A LITTLE NIGHT MUSIC with Bernadette Peters and Elaine Stritch. Her other Broadway credits include:  SUNDAY IN THE PARK WITH GEORGE (Celeste 2), THOROUGHLY MODERN MILLIE (Miss Dorothy), and LES MISÉRABLES (Eponine). 
At age 15, Jessica originated the role of Dorothy in THE WIZARD OF OZ at New York City's Madison Square Garden, as well as on the National Tour, performing alongside legends Mickey Rooney and Eartha Kitt.  She received a Jefferson Award nomination for her portrayal, and can be heard on the 1998 Grammy nominated cast recording.
Jessica founded The Jessica Grové Fund for the Performing Arts, which financially assists students in Hilliard in pursuing their dreams in the arts. She is married to fellow Broadway Actor, Daniel Cooney, who is the Founding Artistic Director of The Encore Musical Theatre Company in Dexter, Michigan  Jessica is the Program Director and an Instructor for Maas Conservatory at The Encore, a training program for high school students interested in pursuing a career in Musical Theatre. Her best productions to date are her two children, Gavin and Lolly.