One of the best things I get to do as artistic director of the Hilliard Arts Council is to decide what shows we will be doing each year. It's something I start thinking about halfway through the previous year.  There are many factors that go into play selection.  Can we cast it with the available talent?  How will it be received by our community?  Can we afford it?  Is there a particular theme or message we'd like to convey?  These are just a few of the many questions that come to mind when selecting plays.  I am very excited about this year's season especially since we have been waiting to do at least one of the plays since October of 2020.  Here are the shows we plan to do this year and a bit about how and why I chose each one of them.
Seussical Jr.: This is one of our For Kids, By Kids productions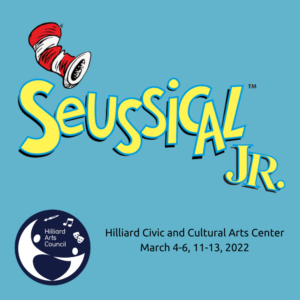 which means the cast will be made up of children in 4th-8th grade and we are already in rehearsal for this season opener.  Because the stories of Dr. Seuss are eternally popular with kids, I knew it would appeal to our young audiences and their families.  In addition, there are lots of fun characters to play that would be attractive to the young actors who would be auditioning.  This proved true since we had 60 children trying out for 28 roles.  The junior version is a shorter version of the play, and the music has been simplified a bit to make it accessible to the young performers.  It promises to be a high energy, fun production that should appeal to audiences young and old. 
1776: I originally chose 1776 to go up immediately after the election of 2020.  I thought it would be a good tie-in and I knew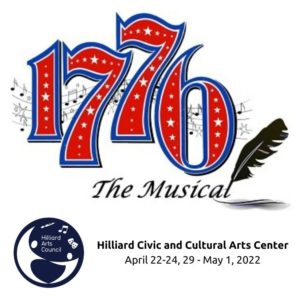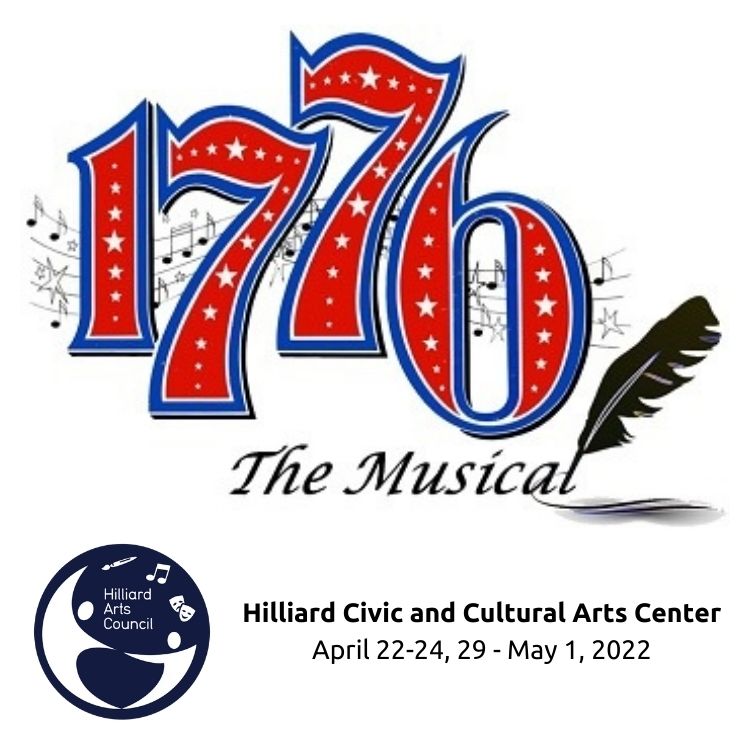 that the local acting community was excited about doing the show.  Of course, COVID changed our plans but did not deter me.  In fact, I think the message is just as relevant now as it was then.  The First Continental Congress was a deeply divided group of leaders, each with their own agenda. And yet, they eventually managed, through negotiation and compromise, to come together and make the decision to declare independence from Great Britain and form the greatest democracy in the world.  Sometimes we tend to view that period in history with rose colored glasses, but this production will be a wonderful reminder of where we started.  Plus, it has some great music and terrific roles for actors to play.    
Crazy for You:  The first, and most important consideration for choosing our summer musical is that it has a large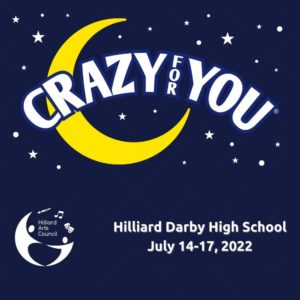 intergenerational cast.  We have been blessed to have high school and college students to work side by side with Millennials, Gen Xers and Baby Boomers in mounting our productions.  Not only that, it gives families an opportunity to spend the summer participating in a show together.  We often have two, sometimes three generations of one family all in the show together.  Crazy for You fills that requirement.  In addition, it has a great score written by George Gershwin.  The plot is classic:  an actor, Bobby Child, is sent to Deadrock, Nevada to foreclose on a theatre, but he falls in love with one of the local women and rather than foreclose, decides to put on a show to save the theatre instead.  There's tap dancing and some of Gershwin's best songs: I Got Rhythm, Someone to Watch Over Me, Nice Work if You Can Get it and Embraceable You to name but a few.  A show that promises to provide an escape from our troubles for a couple of hours.  The perfect choice.
Cinderella:  This is another For Kids, By Kids production.  Of course, it's a classic story that will appeal to an audience of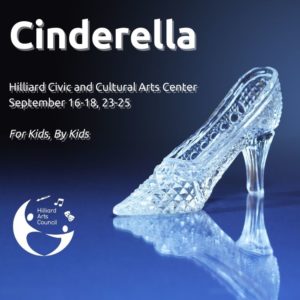 children.  There are several versions of the story.  I chose this one because it has a flexible cast which means we can add more roles to involve more kids.  It also has several places where there is audience interaction making it an even better choice.
Last Night of Ballyhoo:  This is a show that I directed before and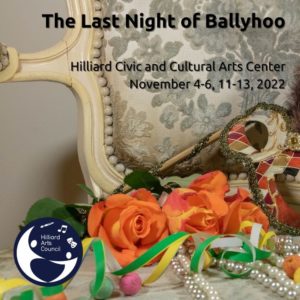 have always wanted to do again.  The playwright, Alfred Uhry (who also wrote Driving Miss Daisy) draws from his own experiences growing up Jewish in the South and this is no exception.  It takes place in a 1939 Atlanta and features a Southern Jewish family who are looking forward to Ballyhoo, a cotillion held at the Jewish Country Club.  The show also has a Hilliard connection.  Mandy Fox, a 1989 graduate of Hilliard High School, understudied two of the roles in the play on Broadway and was able to play the roles several times.  Mandy is now a professor of theatre at The Ohio State University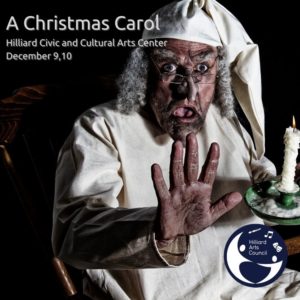 A Christmas Carol:  This play has become a beloved and long-standing tradition in our community.  The cast is large and consists of actors of all ages.  Recently we have had whole families able to participate in the show together (sense a theme here?).  It is also an opportunity for the Arts Council to give back to the community by collecting food, toys, and monetary donations to benefit the Hilliard Food Pantry and Firefighters for Kids.
There you have it!  Everything you need to know about our upcoming season.  I hope to see you at the theatre!