As the end of the year draws near, I am sure that many of us are looking forward to putting 2021 in the rear-view mirror.  However, as I look back over the year I find that I am incredibly proud of all that the Hilliard Arts Council was able to accomplish this year in spite of the pandemic. Here are some of the highlights: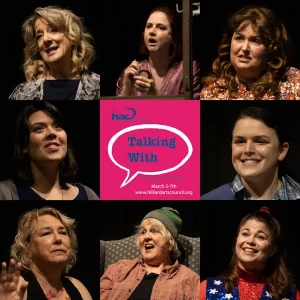 In March we were determined to not let COVID stop us from producing quality art and so we continued pushing ourselves technologically with a virtual production of a play called Talking With… that featured 11 monologues done by some very talented women.
In May we did a hybrid production of the hilarious comedy, The Complete Works of Shakespeare, Abridged with both in person and streaming options available for our audiences.  Three incredible actors played many multiple roles as they reenacted all of Shakespeare's plays in 90 minutes! We were so happy to welcome live audiences back into our theatre for this production, but also made sure the  streaming option was available for  those who were not ready to come back in person.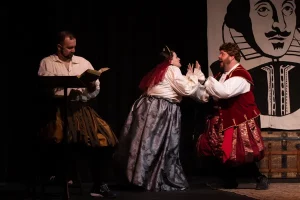 Starting in June and running through the end of September we had our outdoor Summer Concert Series which offered free concerts on the lawn of the Hilliard Civic and Cultural Arts Center every Sunday throughout the summer. The programming was highly diverse musically, featuring everything from jazz and blues to gospel and barbershop (with everything else in between!). People of all ages came to listen and as a side benefit was that our audiences also patronized the restaurants in Old Hilliard before and after the concerts as well as during with the expanded Hilliard DORA.
Also in June, we launched our brand-new website.  We are excited and proud about the improved presentation of our story and our events and activities as well as the upgrades in technology that positions us well for the future.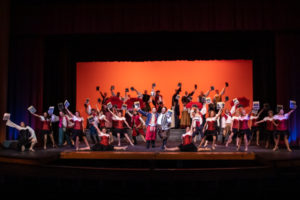 In July we were overjoyed to produce the long-awaited production of Something Rotten!–our summer musical–performed at Hilliard Davidson High School for a live (and lively) audience.  We received so many wonderfully positive comments about the production.  In fact, two different tap numbers were so well received that they stopped the show briefly with applause from the audience!  The cast was so happy to be able to be together and feel safe due to fully vaccination by all involved.
July also found us once again offering our Summer Arts Camps for kids.  We had 2 drama camps, an improv camp, and a visual arts camp.  All were extremely well attended.  The kids were so excited to be together safely in person and had so much fun participating in the arts.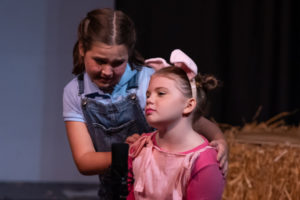 In September we resumed production of our For Kids, By Kids series with a production of Charlotte's Web.  The cast, made up of children in grades 3-8, had a blast doing the show and audiences were delighted with their talent and enthusiasm.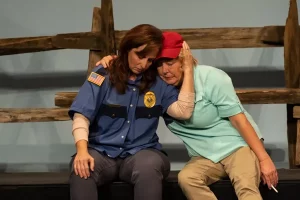 In November, our production of The Laramie Project finally occurred.  This play, about the people of Laramie Wyoming and their reactions to the murder of Matthew Shepard is an incredibly powerful play.  When the pandemic began, we were in rehearsal and were heartbroken when it had to be cancelled due to public health concerns. We were determined to bring this important work to the stage and despite 3 postponements we were so grateful to finally make it happen! We had an amazing ensemble cast and very appreciative audiences including a group from Rainbow Hilliard and a group from PFLAG and were able to help raise funds for The Matthew Shepard Foundation. 
December has been a busy month.  We started with our 25th annual production of A Christmas Carol where we collected over 4,000 pounds of food and $1,000 for the Hilliard Food Pantry as well as many toys for Firefighters for Kids.  The intergenerational cast allowed entire families to take part in a production together which we always find particularly gratifying.  This month we also brought back our Youth Choir under the direction of Kristin Hodgson. They performed 4 holiday concerts including an appearance at the Hilliard Tree Lighting.  The adult Community Chorus under the direction of Logan W. Fletcher also performed our 45th annual Handel's Messiah concert.  We have been performing this oratorio every year (except 2020) since 1975 and it was wonderful to be able to bring this back to our community and we thank St. John Lutheran Church for hosting us.
In addition to our shows and concerts we have also had some beautiful artwork in our gallery at the Hilliard Civic and Cultural Arts Center along with an almost-completed new mural currently being painted on the wall of our building.  We thank the Hilliard Public Arts Commission for choosing our building for its next project.
So although in many ways, I'm going to be glad to see 2021 go, I do so with great pride for all we were able to accomplish.  We certainly could not accomplished any of this without the tremendous participation and financial support by you – our patrons, fans and audience. So thank you for that.  We especially are grateful for the support we receive from the City of Hilliard, the Ohio Arts Council, the Rotary Club of Hilliard, Coffee Connections, and our local Moose Lodge
We look forward to 2022 and plan to bring just as many exciting arts events to our community in the coming year.  I hope everyone has a wonderful holiday and a happy New Year!  As Tiny Tim would say "God Bless us everyone!"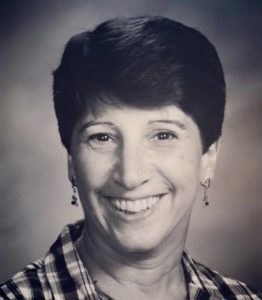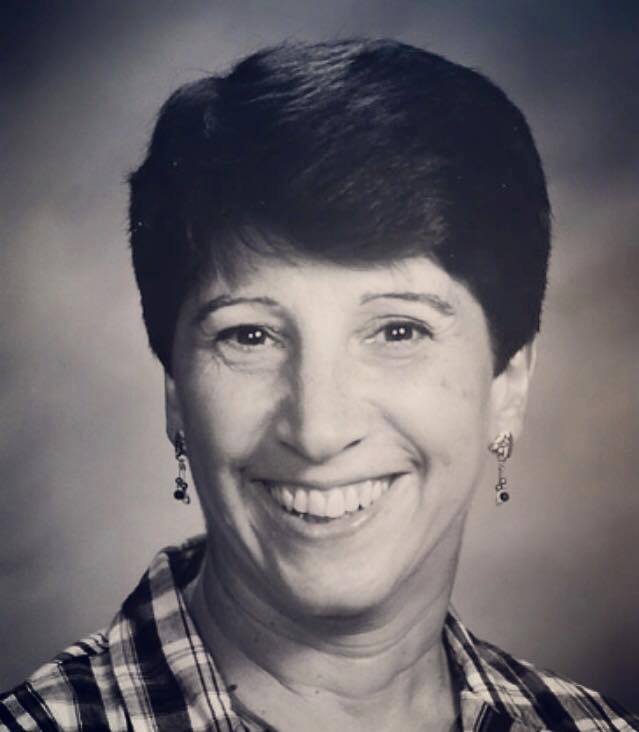 Robin Brenneman
Executive and Artistic Director 
Hilliard Arts Council