Community Theatre At Its Best
Hilliard Arts Council has announced their 42nd theatrical season which will bring 6 live, in-person productions including 3 musicals, to the local stage.  The season includes two  "For Kids, By Kids" productions and, of course, their annual production for charity, A Christmas Carol in December.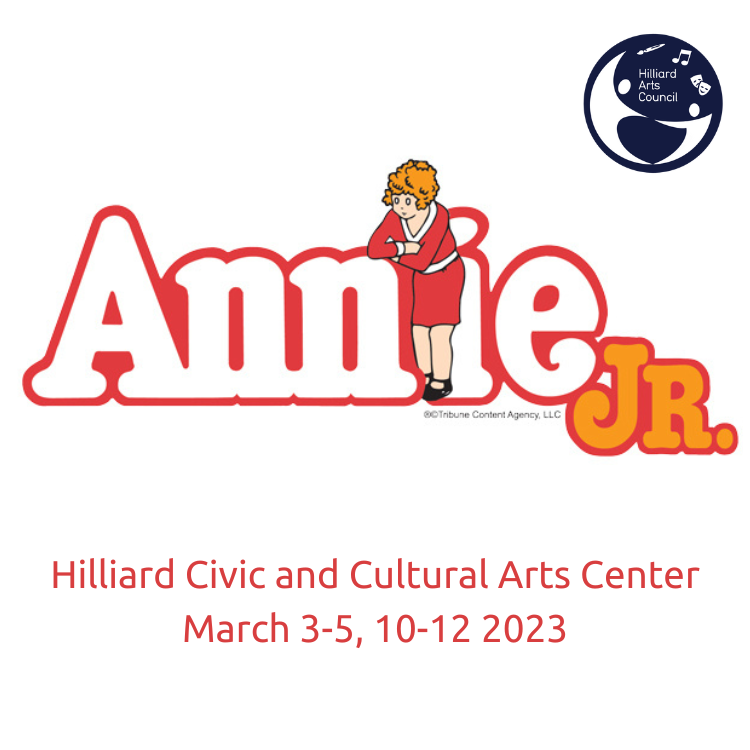 The season opens in March with the musical comedy "Annie Jr.", one of two  "For Kids, By Kids" productions to be offered this year.Based on the popular Tony-winning musical Annie  the production features a wonderful score written by Charles Strouse and Martin Charnin, including the Broadway smash hit, "Tomorrow". Annie Jr. boasts a cast of 30 talented 4th – 8th graders who will bring this classic tale of a comic strip orphans and her trusty dog Sandy alive through music and dance.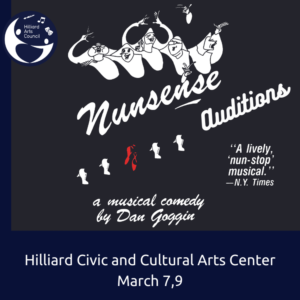 Coming to their stage at the end of April is the musical comedy "Nunsense". Originally appearing as a series of greeting cards, it was developed for the stage by Dan Goggin where it went on to become the second longest Off-Broadway show of all time, running for a whopping 3672 performances. "Nunsense" is a hilarious spoof about the misadventures of five nuns trying to manage a fundraiser, a talent show designed to raise money to bury their dearly departed sisters who have passed away due to an unfortunate culinary experience. With catchy songs and irreverent comedy, the show is sure to keep audiences rolling with laughter.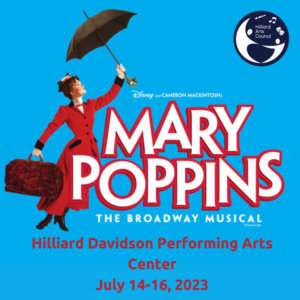 In July, audiences will be able to experience the Arts Council's traditional large stage musical production. This year it will be "Mary Poppins". Winner of various Tony, Olivier and Drama Desk awards, "Mary Poppins" features music and lyrics by Richard M. Sherman and Robert B. Sherman and additional music and lyrics by George Stiles and Anthony Drewe, and a script by Julian Fellowes. The musical is based on the similarly titled Mary Poppins children's books by P. L. Travers and the 1964 Disney film, and is a fusion of various elements from the two, including songs from the film.  The production will feature a large cast, big production numbers, awesome special effects and fabulous costumes – all the elements that Hilliard audiences have come to expect each summer.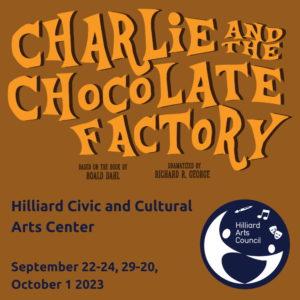 September brings a second "For Kids, By Kids" production: Charlie and the Chocolate Factory.  All the elements of the classic book by Roal Dahl will come alive on the stage through the talents of an amazing cast of young actors.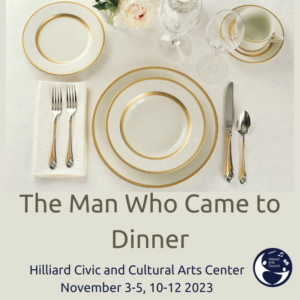 Next in November, the Arts Council reaches back nearly 100 years for their rendition of 1939's Broadway hit, The Man Who Came to Dinner, a timeless comedy play by George S. Kaufman and Moss Hart.  The play tells the tale of a dinner visit by an acerbic celebrity critic and lecturer to a humble Ohio home. An unfortunate accident results in a tumultuous six weeks of confinement by the celebrity. Hilarity ensues.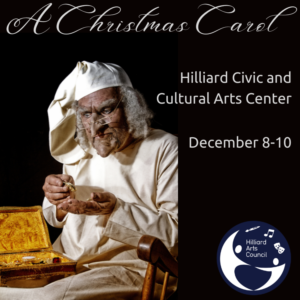 The 2023 season closes with the Arts Council's traditional staging of the Dickens' classic, "A Christmas Carol".  As usual, this production will feature an intergenerational cast and a youth chorus clad in period costumes as we follow the transformational and uplifting spiritual journey of the embittered miser, Ebenezer Scrooge.  All proceeds of this production will benefit the Hilliard Food Pantry and Firefighters for Kids.
Ticket prices for small stage/summer musical productions are adults $20, seniors (60 and over) $17, Students $6 (through high school). Prices for For Kids, By Kids shows are Adults $18, Seniors $15, and Children $6.  Individual show tickets for all shows and season-flex passes are available here  just search for Hilliard Arts Council.
With the exception of Mary Poppins which will be staged at the Hilliard Davidson High School Performing Arts Center, all productions will be located in the Hilliard Civic and Cultural Arts Center, the Hilliard Arts Council's home in Downtown Hilliard.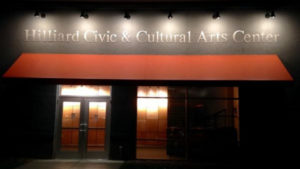 Due to the current levels of COVID in Franklin County, we recommend the same protocol as county public health officials: masks on our visitors are recommended; vaccinations are strongly recommended.  While not a requirement, we are trying to do our part to help limit community spread. We will continue to comply with any local, county, or state requirements should these chan